High Country Early Intervention, Inc.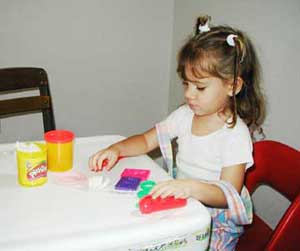 Based in Prescott, Arizona, High Country Early Intervention, Inc.  (HCEI) serves families throughout Yavapai County.  HCEI has been in existence since June, 1996.  We at HCEI believe our children are our most precious asset, each capable of incredible growth. 
We understand that the family unit is the nurturing body that guides the growth of our children.  At HCEI, we understand the challenges a family can face when their child may need some assistance  participating in daily routines.
Services for your child and family are based on your needs, concerns and priorities related to your enhancing your child's development as identified in your Individualized Family Service Plan.
In addition to Developmental Special Instruction and Service Coordination, services include:
This non-profit organization currently provides family-centered services to families with children birth to age three who experience developmental disabilities/delays.  HCEI provides early intervention services in a team based approach. 
Each family is assigned a Service Coordinator (SC) to assist them with planning and receiving needed services.  In addition to the SC, each family's team consists of a Developmental Specialist, Physical Therapist, Occupational Therapist, and a Speech Therapist.  One of these providers serves as the family's Team Lead, who with the SC, has the majority of contact with the family.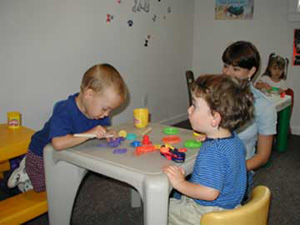 Anyone with a concern or question about a child's development can make a referral to HCEI (see 'Obtain Services' link).  At this point, the child will be screened in their home environment to determine the need for an evaluation and if eligible to receive State AzEIP early intervention services.  Each family and their team develop an Individualized Family Services Plan that outlines their family and child's needed services and supports.
For further information, and for eligibility information, please contact us!
---
Update August 4, 2011
Message from the Executive Director to our families
---